Terrain Modeling around Groaning Cave
This image illustrates the three dimensional contour lines that COMPASS can produce with its GIS features. The image shows Groaning Cave in Colorado with topographic contour lines of the surface terrain. This view shows an oblique view of the cave from and above and to east.
.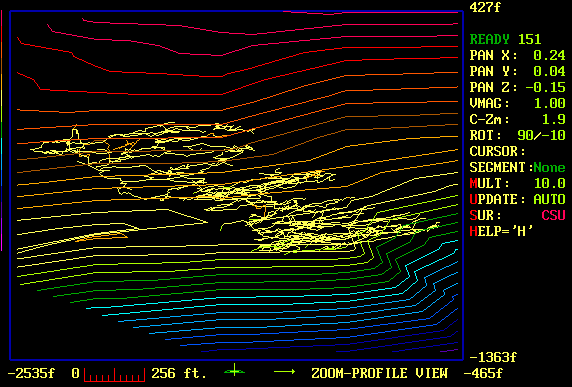 If you are familiar with the area, the view would be from an airplane above 2000 foot deep Deep Creek Canyon. The steep cliff face in front of the cave shows up as closely spaced contour lines.