COMPASS For Windows
Getting COMPASS
Download/Install Issues
Registration Information
Auxiliary Tools/Information
Tutorials - (New)
Links
Documents/White Papers
COMPASS For DOS
MISC.
3D ROSE DIAGRAMS
True 3D Rose Diagrams. CaveX is capable of producing true 3D Rose Diagrams. These diagrams show both passage orientation and depth. This allows you to see passage trends that only exit at certain depths. In the image above, you can see a strong eastward trend that is only manifest in the middle level of the cave.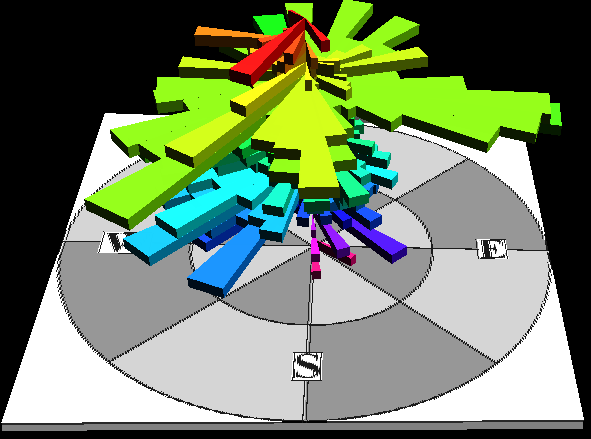 Passage Orientation. Here is a rose diagram from Fulford Cave. Fulford has two major passage trends, southwest and east-southeast. You can clearly see in this diagram that the eastern trend is confined to the upper parts of the cave. In the deeper parts of the cave the trend is missing.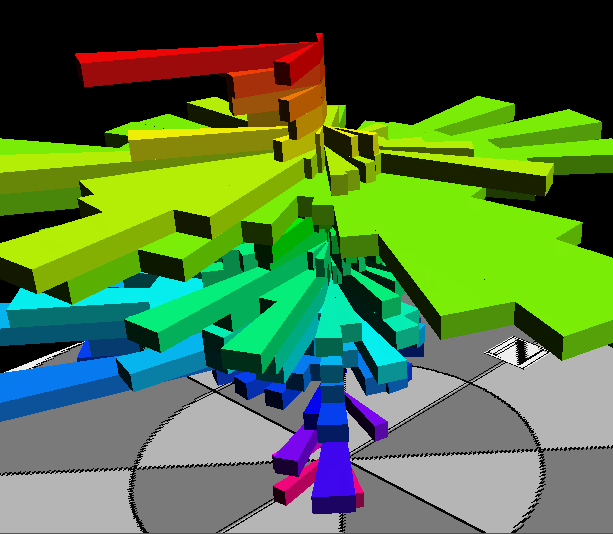 Zoomed View of 3D Rose. These images can be zoomed, panned and rotated in real time, which allows you analyze specific passage trends in detail The picture above shows the same rose diagram zooming into the southeastern-trend area. Here you can see that the east-southeast trend quickly disappears but there is a pure southeast trend that appears in the deepest parts of the cave. This kind of detailed analysis is impossible with ordinary 2D Rose diagrams.
Sponsored Links
Sponsored Links
Sponsored Links
Sponsored Links